Mmmk, so I was talking to swany this morning when I got hungry, so I made tutorial:
Pancakes.
You will need:
1 cup plain flour
1-1/4 cup milk
1 Egg
Sprinkle of salt
Little bit of butter
Maple syrup/maple flavored syrup.
Bowl
A whisk
A pan
An appetite
Here is the majority of the things you need: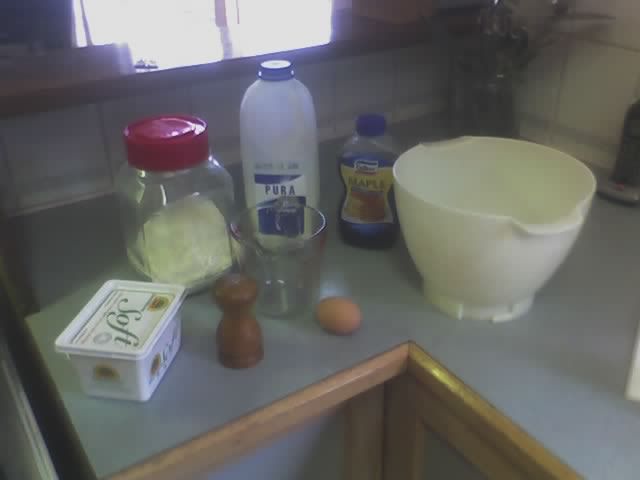 First step is to put the flour, salt, egg and milk in the bowl and mix well untill it's not lumpy anymore. So it looks like this: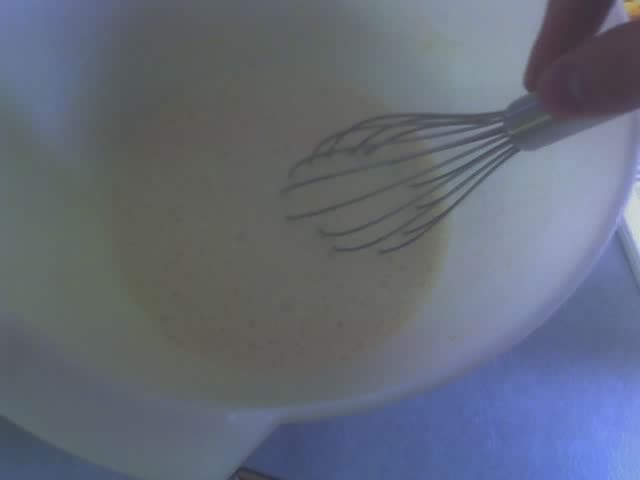 Then you need to melt the butter to coat your pan, on a medium heat, like this: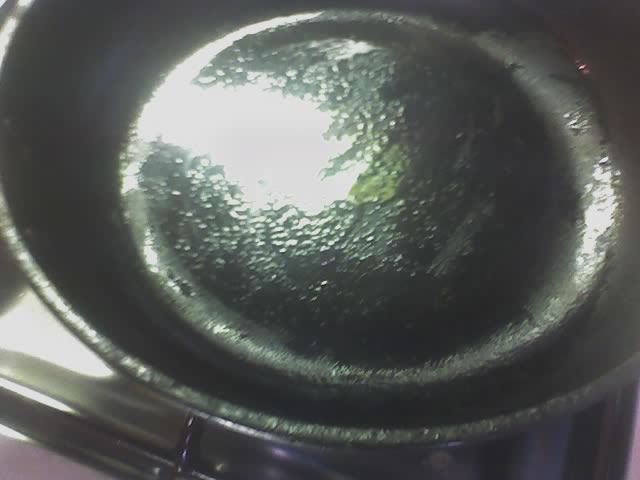 Then you ladel out some pancake mix onto the pan: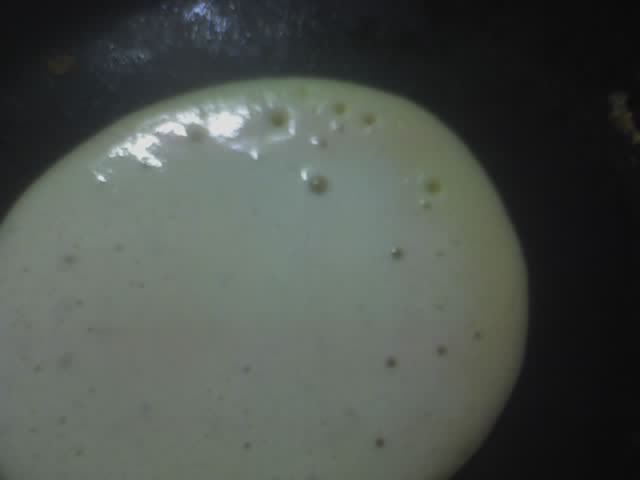 See those bubbles on the surface? Thats how you know when to flip it, because the other side will look like this: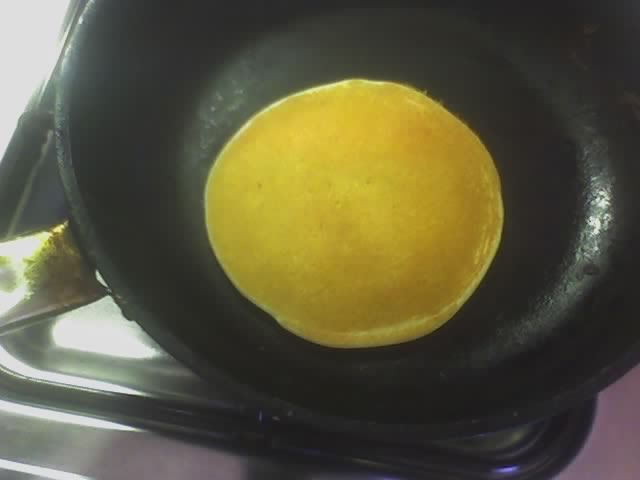 Cook the other side for about the same time till it's the same colour.
It is a good idea to put your oven on to 100 degrees C so you can keep them hot while cooking the rest: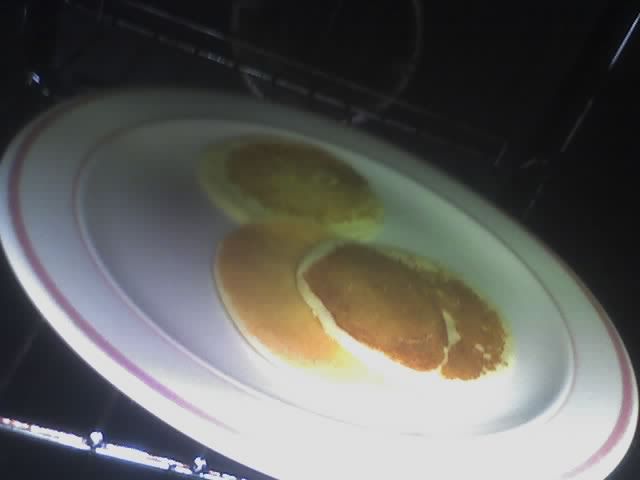 Now enjoy your pancakes like this:
Enjoy, see, I have a life!
Love you all,
Enjoy pancakes!