Here's what I do to every one of my shells, works everytime:
Pass-fire
First for the pass-fire , I start off with a 1/4" ID x 2" tube, this is then trimmed down to the necessary length, this is for a 3" ball so it gets 1.5".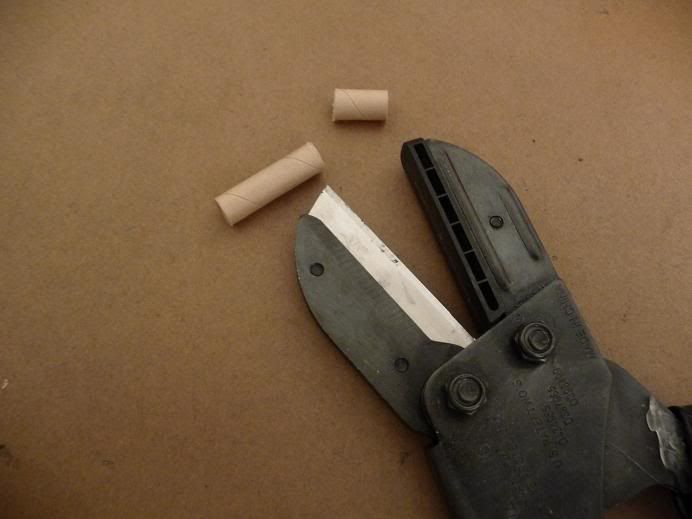 Now the time fuse, cut yours to the needed length +3/8" for crossmatching with the part going inside cut at an angle, this will make sure fire gets to the inside of the shell:
Some wood glue is smeared on the TF and its inserted so that 1/2" is sticking out: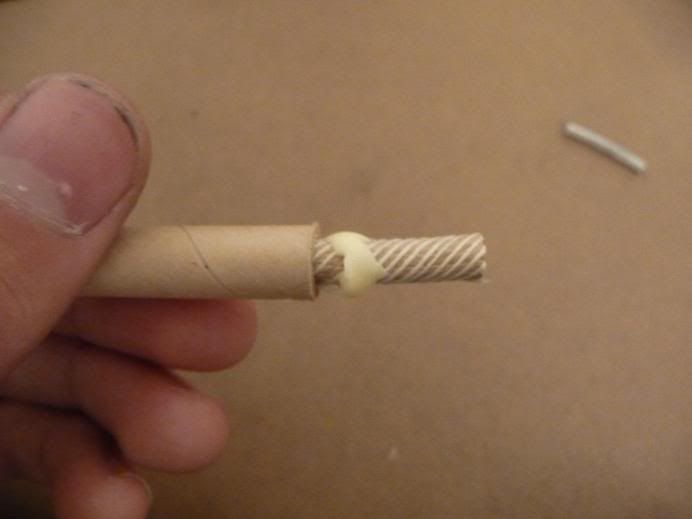 Next cut some black match, 6 pieces work fine for me: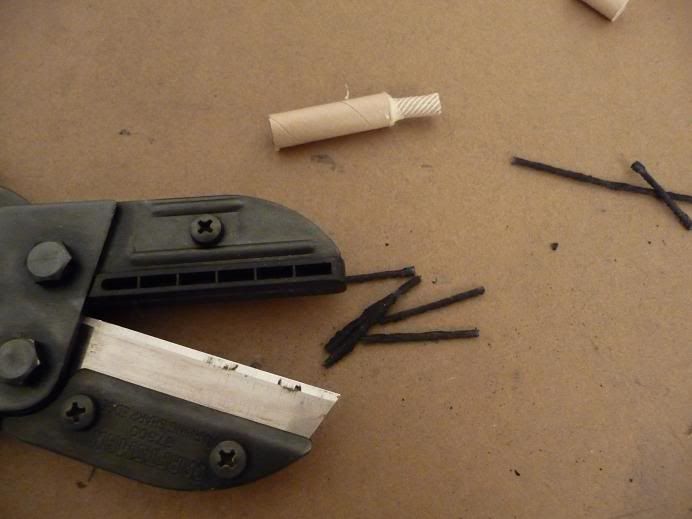 These go into the open end of the tube, make sure they go all the way down and are in contact with the slanted part of the TF: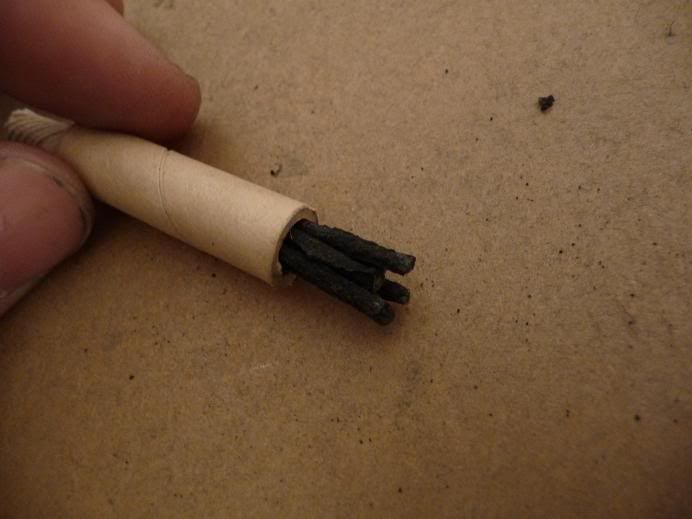 Next wrap 2 turns of masking tape having about 3/8" hanging over the lip:
Next finish off with a clove-hitch knot and tadaa! Ready to go. This will act like quickmatch lighting your shell from the center and giving you better breaks.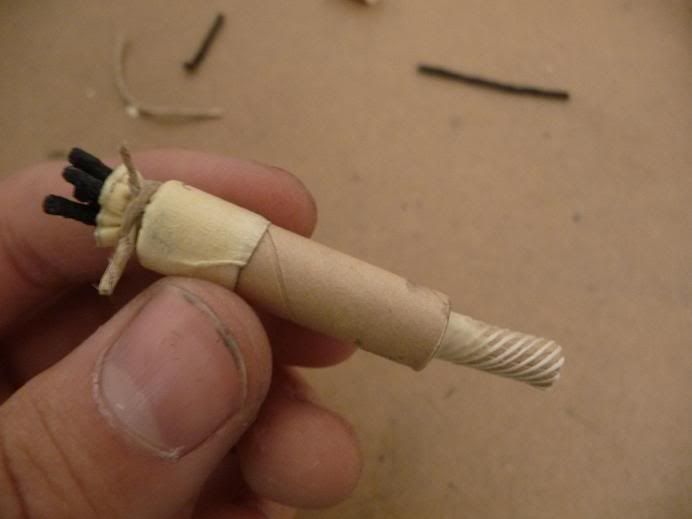 These go into a 3/8" hole inside if your shell, I just put a blob oh hot glue and paste over them with paper.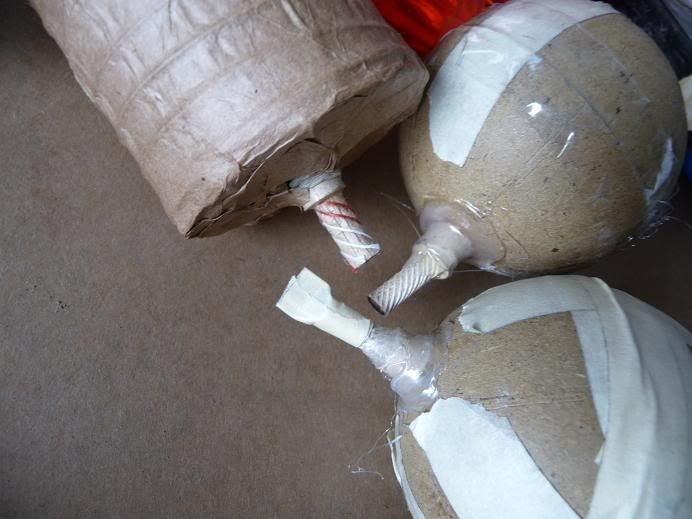 _____________________________________________________________________________

Cross-Matching
First I start with a piece of time fuse, this is then cut down the center,3/8" in using a pair of anvil cutters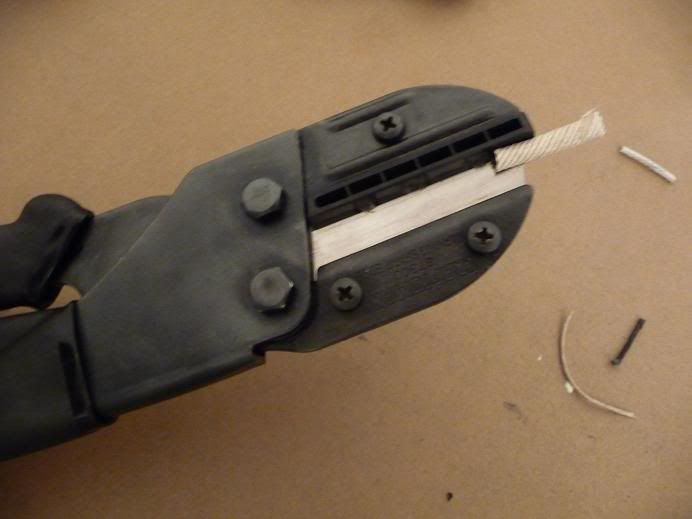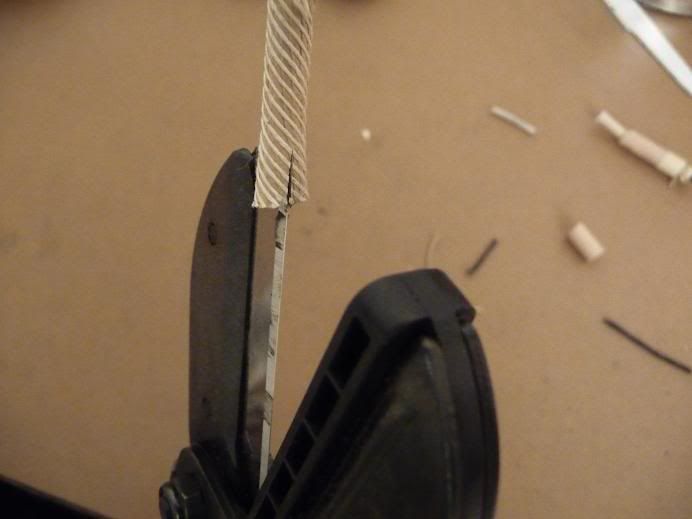 Next I take a small piece of fast grey fuse, inside there are three perfect thin pieces of Black Match:
These get a quick dip in thin BP slurry[NON WATER BASED!] and get pushed down into the slit we just made. This makes sure that the BM adheres to the powder core of the time fuse.
Next tie off the top with a clove-hitch knot, some folks use dental floss and it works well, I personally use hemp twine.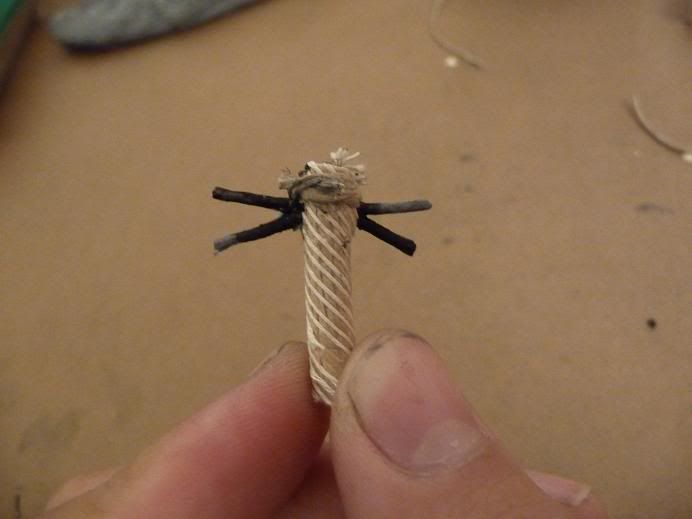 Any questions, tips and critiques are highly welcome.
Stay Green!
Edited by Ventsi, 06 February 2010 - 04:05 PM.