This is a way that I came up with to build a cannister shell onto a rocket motor. The motor I'm using is 5" (130mm) long 5/8" (17mm) ID and 1" (25mm) OD but you can adapt this technique to different sized motors. The first thing I do is make the shell casing. I use the spiral cardboard roll from the center of a paper towel roll. 1 3/4" (140mm) OD x 1 9/16" (137mm)ID.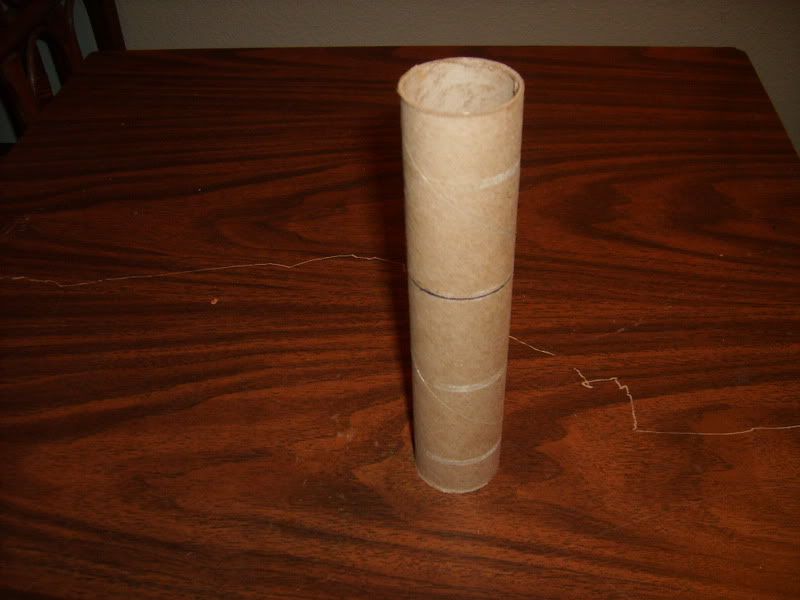 this one has a stiff 1/8 (3mm) wall thickness. You can use thinner ones but you will have to paste them more to get a good break. Cut a length of tube 3" (75mm) long and then mark a line around it 3/8" (9mm) from one end, Doesn't matter which
. Then trace the ID of the tube onto some stiff poster board or cardboard.
Cut out the circles to make the end discs.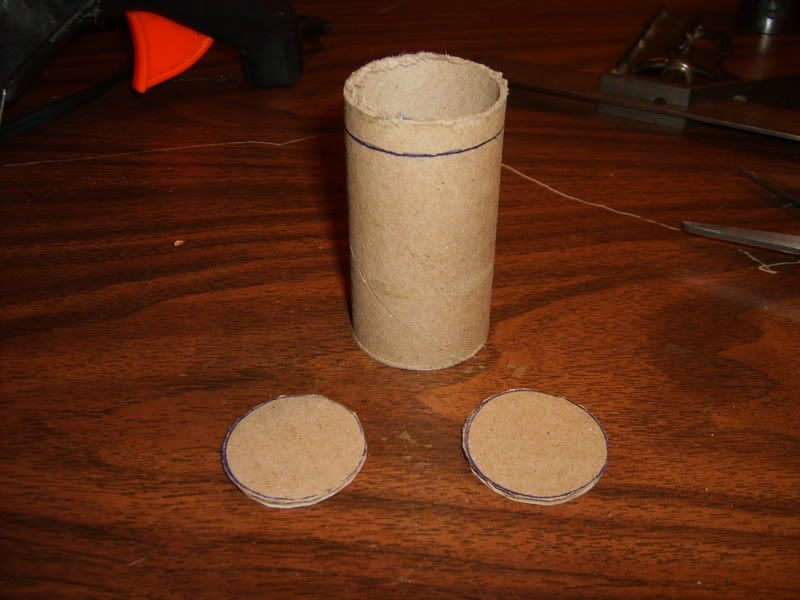 Now take your scissors and cut small triangles down to the line on the tube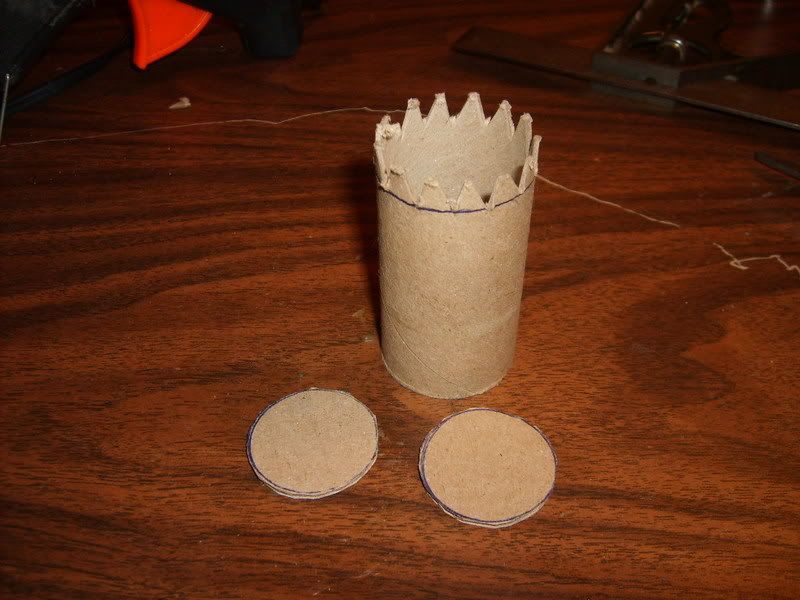 Bend the tabs in and out to make them flexible.
Now take one end disc and push it down 1/8' (3mm) below the tabs.