Hi everyone!  I would like to share with you all my new homemade gerb tools.
The tools took around 7 hours to make. (with breaks to eat)  I do not currently have access to fancy machining equipment like a lathe or drill press and can't scrounge up the money to buy tools so I figured I could make my own.  The tools are built for 3/4" ID tubes.  I know that the nozzle is rather large, (it's 3/8"!) but I made it that way intentionally because I have been having many centering issues with smaller nozzle sizes using my hand drill.
The Rammers
I started by sawing off a 7" long piece of a 3/4" dowel I got from Home Depot.  Next, I sanded down the rough edges.  After the initial sanding, I began sanding one side of the dowel, creating beveled edges.  This piece would be my long rammer.  After beveling it, I carefully and slowly drilled into the center of the dowel using my hand drill and a 3/8" bit.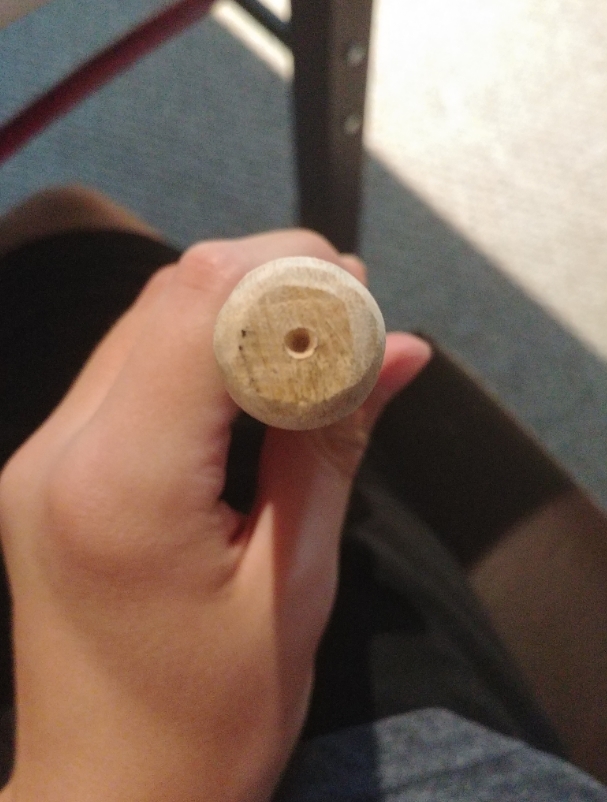 Starting to drill the hole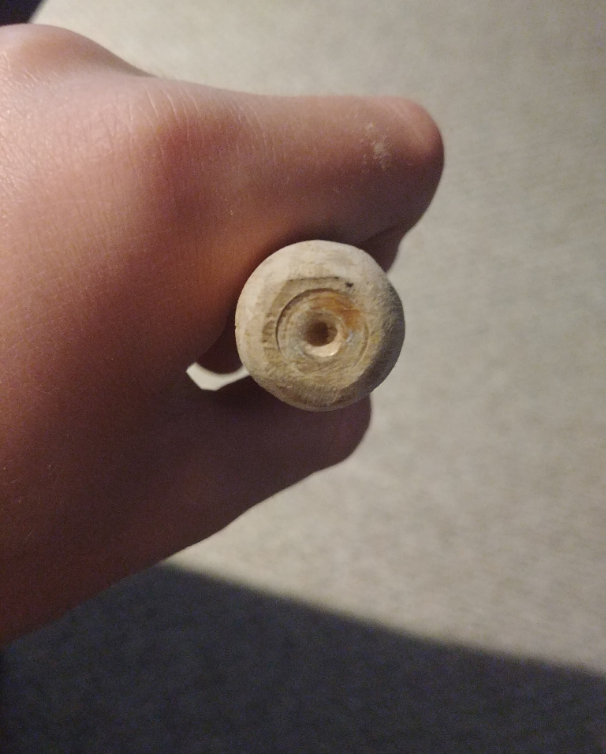 Getting deeper into the hole. It was becoming harder and harder to keep the drill straight.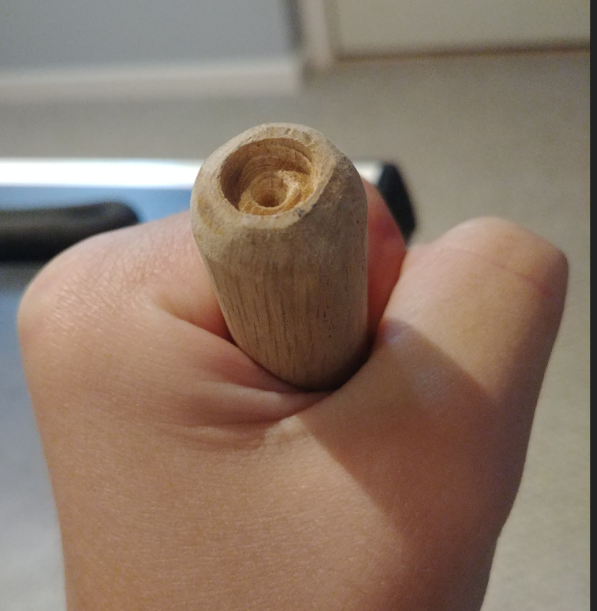 About 1/4 of the way done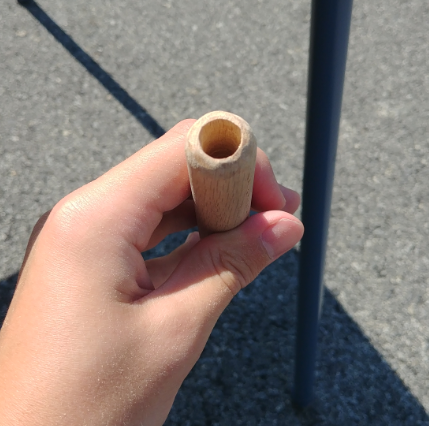 The finished rammer
This took me a long time because I had to make sure the hole was straight and centered at all times.  Once my rammer was finished being drilled, it was complete.  For my solid rammers, (which I did not take photos of) I just sawed off lengths of my 3/4" dowel.  At this point, I just had to make a spindle.  I had many different ideas for the spindle involving holding bolts into a 2x4 with nuts, finding something at Home Depot which resembled a spindle and was 3/4" in diameter, and many other ideas.  I wanted to conserve as much money as possible so I tried an idea which I would not recommend at all.
The Spindle
My idea was to just sand down part of my dowel until it was 3/8" in diameter.  I knew this near impossible to do by hand so I used a sandpaper attachment for my dremel and started sanding.  I placed a piece of electrical tape where I wanted my thin spindle area to end.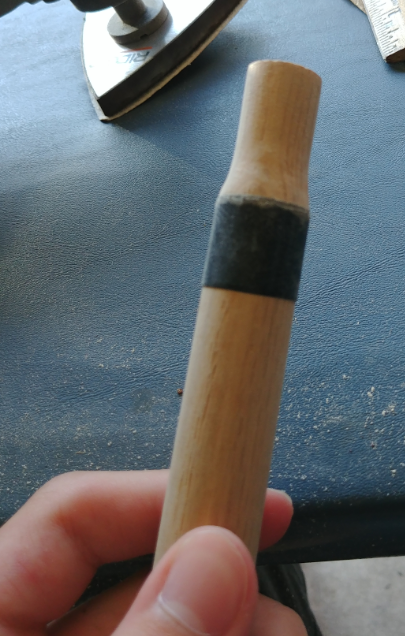 A few minutes into the sanding process
As I continued to sand down the dowel, my hands were getting very tired and the sandpaper attachment was getting destroyed.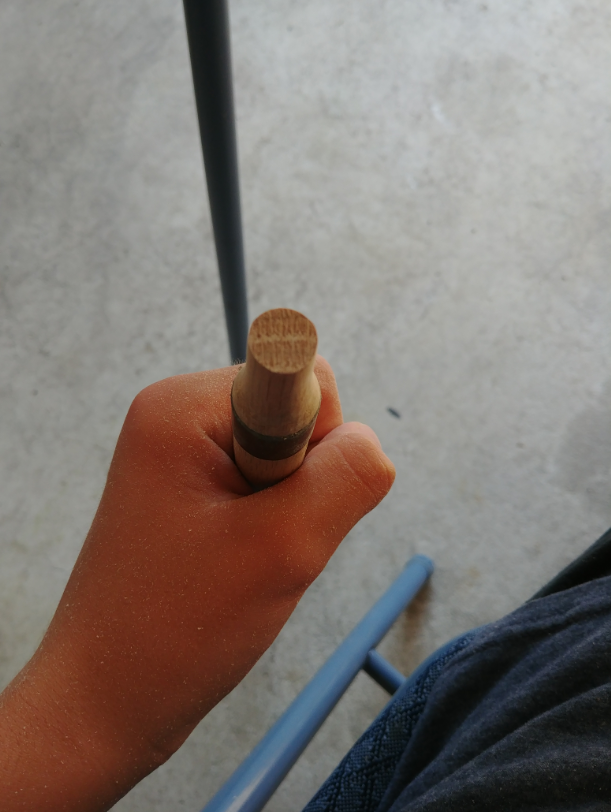 An overhead look at the dowel.  About 1/4 of the way done
It was around this time that I almost gave up on sanding the dowel.  I had been doing it for over an hour and it seemed like I had made very little progress.  I took a break and continued on.
After about another hour and a half, I was getting very close to finishing the spindle.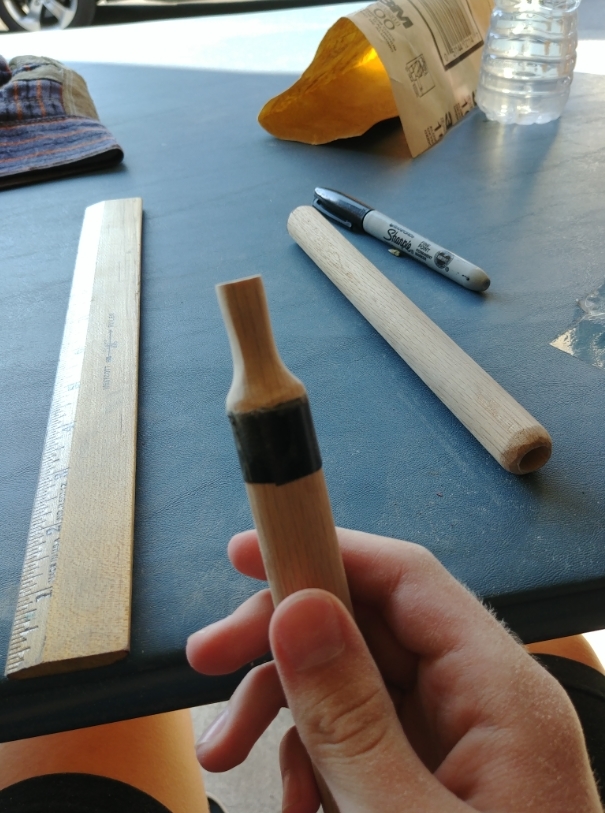 The rammer nearly fit around the spindle at this point
I continued sanding the spindle until the rammer fit nicely on it.
Here are some photos of the complete spindle and rammer setup: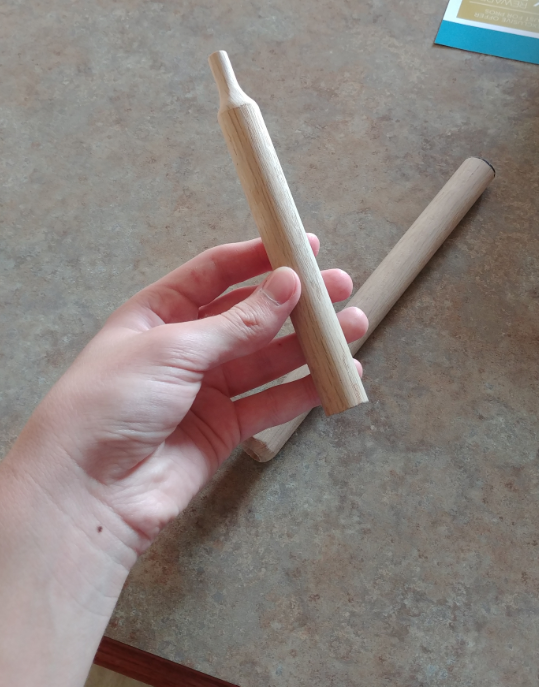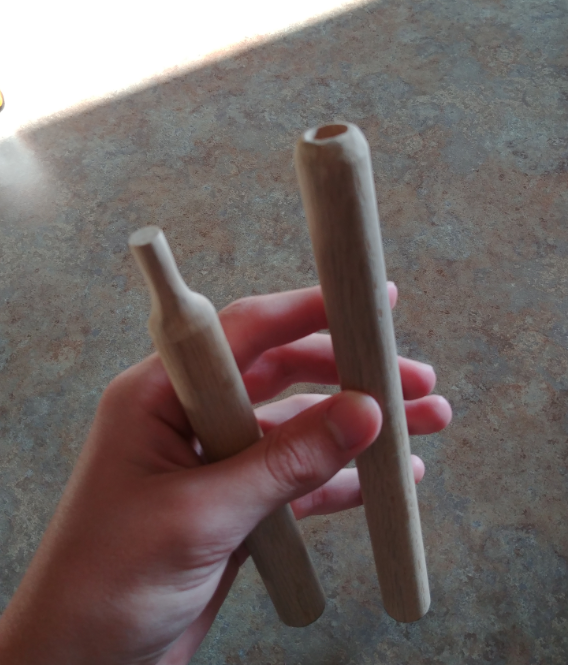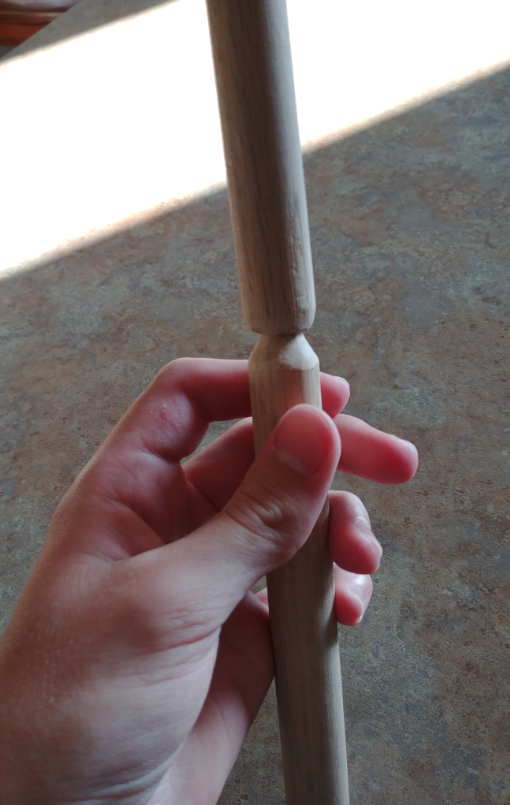 Finishing the Tools
I still have to cut off the spindle from the rest of the dowel and attach it to a base, but other then that, the tools are completed.
Final Notes
I know that these tools aren't going to last nearly as long as metal tooling, but I still wanted to challenge myself with this project and I think they turned out looking pretty nice.  I will post pictures here once I completely finish the tools (attach the spindle to its base) and will show some pictures of the tools in use.  In the end, these tools cost me a total of $3.05.  Hopefully this will encourage anyone who wants to get into this hobby but is intimidated by the high prices of metal tools.  It did take a lot of work, but in my opinion, it was worth it.
(also I'm probably never touching a piece of sandpaper again in my life)
Thanks for reading.